Welcome to Okazaki Laboratory!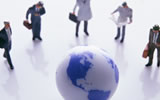 We are engaged in information security research aimed primarily at safeguarding the information and communications technology (ICT) society of today.
This includes, for example, work on network security, user authentication methods, and pursuing various defense strategies against cyber attacks.
Let's all join together to challenge these research goals!
What's New